Info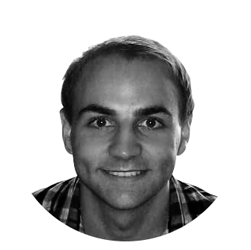 moostash
Hi, I'm Steffen. Designer, Developer
& Illustrator with 10 years of experience in designing and developing experiences for the web and beyond I create aesthetic and easy to use web sites and interfaces. When I don't help growing the Web, I spend my time in custom lettering, illustration and other creative outlets.
My Skills
My focus lies in the areas of UX/UI Design, HTML & CSS Templating for platforms like WordPress and Drupal, as well as developing web apps with frameworks like Laravel or Ruby On Rails.
When I'm not pushing pixels or writing code, I venture into other creative outlets like illustration, lettering, and motion graphics.
Web Development
HTML

&

CSS (SASS/LESS)
WordPress
PHP
jQuery
Drupal
Laravel
Git/SVN
Rails
Illustration
&

Design
Photoshop
Illustrator
Lettering
AfterEffects
InDesign
The Past
It's been over 10 years since I first started exploring the world of web design and development in a project group maintaining our school's homepage.
Over the time I worked on a variety of projects ranging from smaller portfolio pages and community sites up to social networks and web apps.
The desire to draw and paint however has been a part of me for as long as I can think. I still have fond memories of afternoons spent lying on my grandmother's living room floor drawing and coloring.
The Present
I am currently working out of Bremen, Germany, where I finish my master studies in Digital Media at the Bremerhaven University of Applied Sciences. Although most of my day to day skills are self-taught, I've been able to pick up a lot of soft skills during my studies, including project management, the ability to solve problems in teams, researching relevant material regarding a certain topic, as well as simply having the patience to see something as long-lasting as my bachelor's and master's degree through to the end.
The Future
I am looking for jobs and freelance opportunities in frontend development. I want to broaden my horizon and get a better understanding of the overall workflow in actual agencies.
I want to continue working on both the design part as well as the actual implementation. Working in both areas fosters creativity and keeps me on my toes in this fast-paced and constantly evolving industry.
Interested in working together? Get in touch and we can discuss your project.